Are you dealing with a difficult kid as they enter adolescence?
Are you feeling overwhelmed with the risk, responsibility and frustration of raising your teen?
Are you tired of trying to manage the way technology is affecting your family?
Hi, I'm Neil D Brown and I'm training parents just like you to create a healthy system of interaction that empowers everyone in your family.
We all know that middle school is a time of transition for both kids and parents. Some kids go from tween to teen with little to no hiccups, but for many it can be a trying time of testing boundaries and changing social situations.
In this 6-week course I use the basic teachings of my book, Ending the Parent-Teen Control Battle, and expand on them, focusing on the skill sets for raising teens in today's challenging modern society.
You will learn how to be an empowered parent, while empowering your teen at the same time. As a parent, you can expect to leave this class with clarity about the family issues at hand and gaining skills and practice in resolving them in your family. This course will also empower you to re/establish respect in your family dynamics, and provide you with additional ways to get on the right path for your family to grow in a healthy way together.

Over the six weeks, we will be talking in-depth about:
Understanding the power of family patterns and identify the patterns in our families
Identifying the causes and cures of parental burnout and how it applies to our specific situations
Changing the limiting "operating system" we inherited from our childhoods
Understanding and engaging the strengths and opportunities of our family members
Turning these new understandings into action that creates healthy family dynamicsand healthy teen development
---
If you think you're experiencing parental burnout, then this program is for you.
---
Instead of relying on old models that aren't working (ie: struggling with your teen to clean their room until you are blue in the face), you can build your skills to empower both yourself and your teen to make real change in this critical moment in both of your lives.
Gain the skills to end your own sense of parental burnout. Increase confidence in your parenting at this transitional and challenging time in your child's life. Feel relaxed around your teen rather than sensing that each choice you make could cause a giant disturbance.
Space is limited to only 8 parents!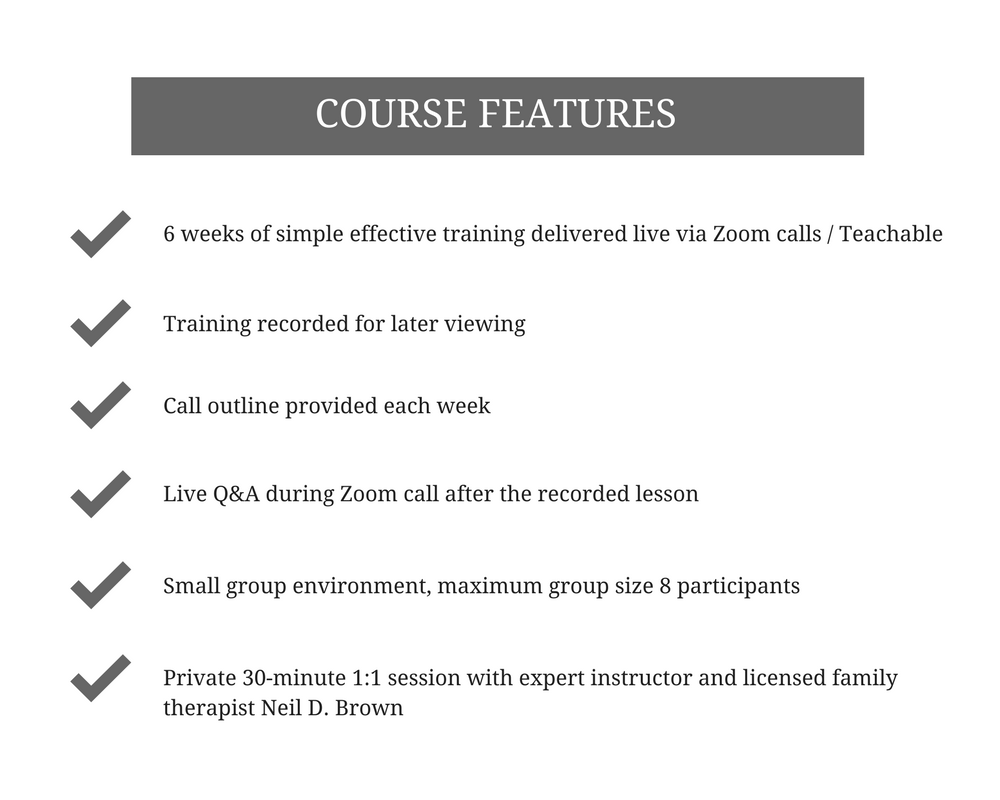 Your Instructor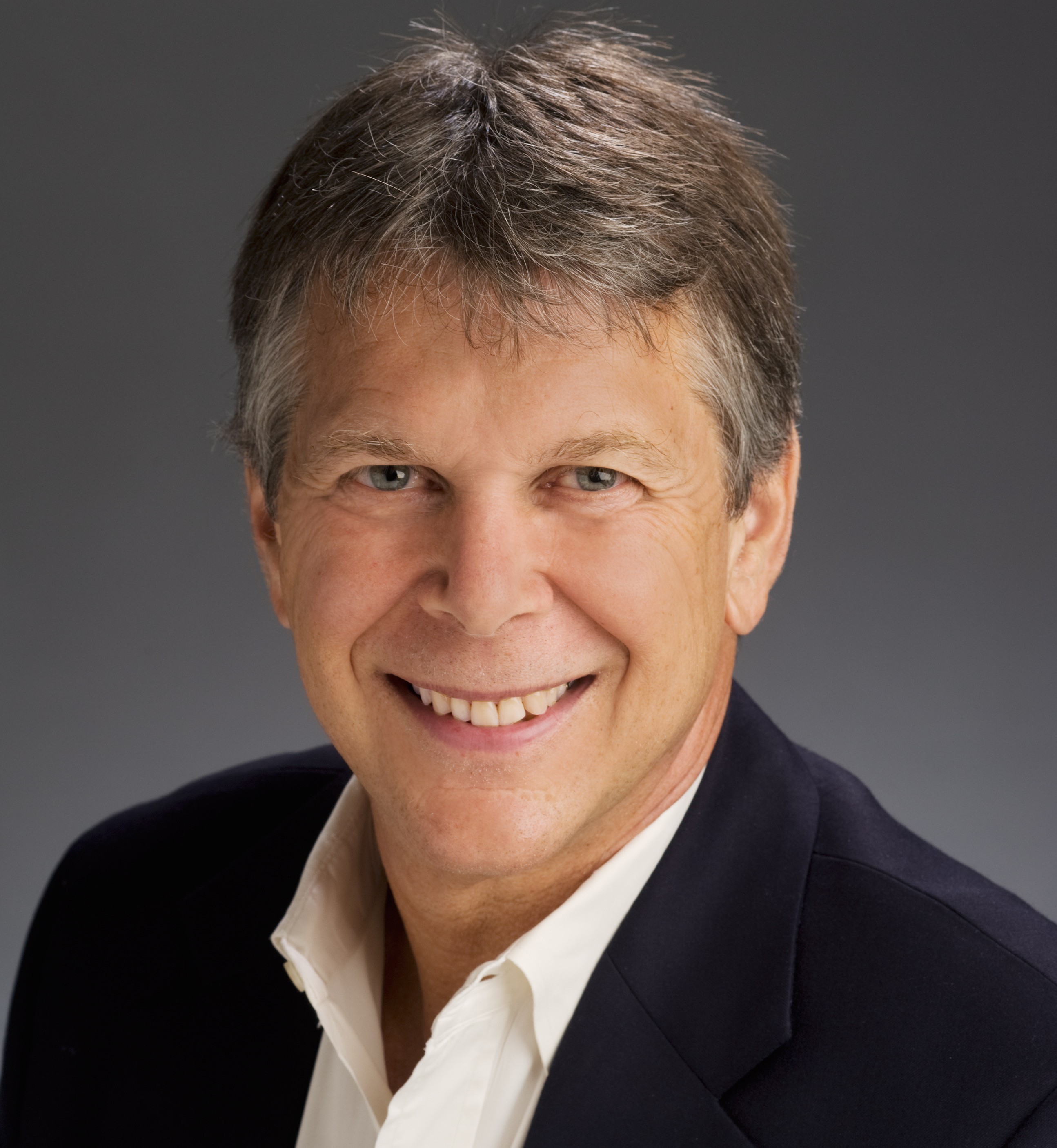 Neil D. Brown, LCSW, is a psychotherapist who has worked with families, couples, and individuals for more than thirty years. Deeply steeped in the theory and practice of family therapy, Brown uses a systemic approach that allows him to understand the context in which problems are both formed and are healed. This approach has revealed a simple yet profound method of empowering parents and their adolescent youth to put an end to destructive control battles for good. Brown is also a trainer of parents and mental health professionals.
---
What Makes This Program Unique
✔️ This program utilizes the powerful systemic model of change that Neil developed as a master therapist with 40 years of experience treating families struggling with issues with their teenagers.
✔️ It utilizes the principles outlined in his book, Ending the Parent-Teen Control Battle and takes it one step deeper empowering parents to effect real change.
✔️ It presents an understandable, actionable, unique family therapy mode.
✔️ Gives parents a clear, actionable, healthy path forward during this challenging time of family development.
My promise is to deliver to you an actionable model for continued application that will give you specific improvements in your teens behavior and response to them. My mission is to show you how to be an empowered parent, while empowering your teen at the same time.
After taking this course, you will:
Feel confident in your parenting
Know when to say "yes" and when to say "no" for the right reasons
Be able to manage the overwhelm when it comes by knowing exactly what to do
Feel much better because your kid will be doing much better.
If you're ready to re/establish respect in your family dynamics and establish additional ways to get on the right path for your family to grow in a healthy way together, then join us.
---
Space is limited to 8 Parents
Get started now!
 Frequently Asked Questions
When does the program start and finish?
The program runs for 6 weeks, beginning Tuesday, January 16th, 2018 and ending February 20, 2018. Live training sessions are at 9 a.m. PT | 10 a.m. MT | 11 a.m. CT | noon ET.
How long do I have access to the program materials?
How does lifetime access sound? After enrolling, you have unlimited access to the materials for as long as you like – across any and all devices you own.
What if I am unhappy with the program?
We would never want you to be unhappy! If you are unsatisfied with your purchase, contact us in the first 30 days and we will give you a full refund.